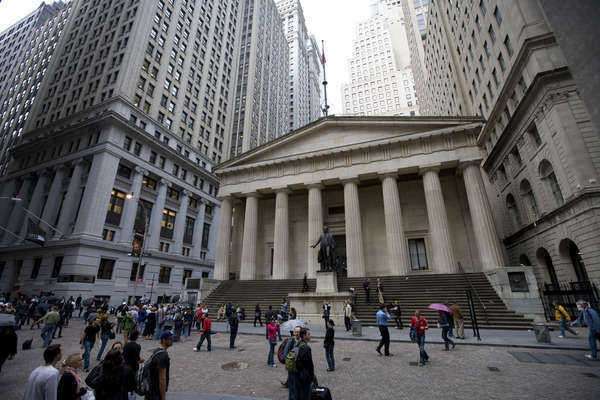 What is an Investment Bank?
An investment bank is a financial institution that assists corporations, small businesses, individuals and government agencies with raising capital, financing, underwriting and an assortment of other financial maneuvers. Investment banks, in addition to financing efforts through the issuance of securities and/or underwriting, will assist companies involved in mergers and acquisitions and IPOs. Furthermore, investment banks will provide ancillary services involved in market making, such as providing and/or trading fixed income instruments, derivatives, equity securities, commodities, foreign exchange.
Dissimilar to commercial or retail banks, investment banks do not take deposits. The United States maintains a separation between retail or consumer banks and investment banking institutions. There are two fundamental lines of business in investment banking: trading securities for cash or other securities (investment banks facilitate transactions and create markets) or the promotion of securities (i.e. performing research and underwriting). The latter line represents the "sell side", where the investment bank deals with pension funds, hedge funds, mutual funds and the investing public—those individuals who consume products and services of the sell-side to maximize their return on investment constitutes the buy side. The majority of investment banks have buy and sell side components. All advisors of investment banks, meaning those individuals, who provide investment banking services in the United States, are required, by law, must be a licensed broker-dealer and subject to regulations instituted by the Securities & Exchange Commission, as well as the Financial Industry Regulatory Authority.
Organizational Structure of Investment Banking:
Investment banking is split into various departments and offices; as a colloquial term, investment banking will be divided into the so-called front office, middle office and back office. That being said, while larger investment banks will offer all lines of business, both sell and buy sides, smaller institutions will focus one broad aspect of investment banking—boutique investment banks will focus solely on investment banking, while small broker-dealers will initiate only sales, trading or research maneuvers.
Investment banking, in a traditional lens, helps customers raise funds in capital markets and lends advice on mergers and acquisitions. Within the firm's front office, on behalf of the bank and its clients, investment banking's primary function revolves around the buying and selling of products. In terms of market making, traders will buy and sell financial products to make money on each trade. Within the sales department, the investment bank will contact institutional and high-net worth investors to suggest trading ideas and process orders.
The sales desk will then communicate their clients' orders to the appropriate trading posts, which will then price and execute trades, or structure different products to fit a specific need. Investment banks will also conduct research to review companies and issue reports about their prospects; investment banks will attach "buy", "hold" or sell ratings to such investments. The research department of an investment bank may not generate tangible revenue; however, its resources are vital to assist traders in trade, the sales team in suggesting ideas to potential clients and investment bankers by covering their clients.